In 2016 there were 13,567 architects employed, in Tasmania there were 212 people. A significant number of architects were migrants.
In 2016 there were 2,643 migrants working across Australia.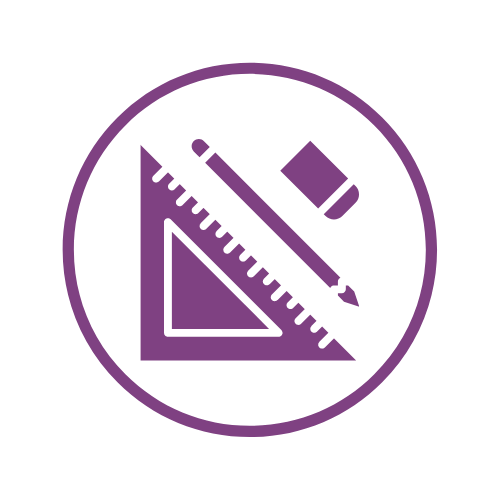 Within this industry, the jobs with the most employees included multi-unit residential building (28.1%), commercial/industrial building (25%), public works (22.5%), a single-unit residential building (19.2%), and nonbuilding work (5.2%). After a number of years of growth, driven mainly by the demand for residential housing, the Australian architectural services sector declined by 3.6% in 2016-2017 and is expected to decline again in 2017-2018. Although, the architectural services industry is expected to expand over the next five years, as the industry recovers from COVID-19 and benefits from increased public construction work.
The architecture industry includes:
Construction and project management
Environmental and government policy
Exhibition and event design
Architectural consultancy
Digital fabrication
Furniture, industrial and wearables design
Digital media design, interaction design, and user experience design
Interiors and environmental branding
Lighting and acoustic design
therapeutic environments
Sustainability design and assessment
Architectural education and research
Creative Technologist
Scenography and production design
Heritage preservation and adaptive reuse
Urban design and planning
International aid, humanitarian architecture, and post-disaster reconstruction
Forensic Architecture and urban activism
Property and urban development
Healthcare architecture and
Industry peak bodies
Industry awareness
Click here for the industry profile: The profession of Architecture in Australia.
Click here for trends in employment in Architecture and design
Certificate IV in Building Design Drafting
Certificate IV in Residential Building Drafting
Bachelor of Architecture and Built Environments (P3H)
Bachelor of Design (P31)
Master of Architecture (M Arch)
Architecture degree recognised by the Architects Registration Board (ARB). For qualifications across Australia and a list of universities refer to accredited architecture qualifications.
The University of Tasmania has accredited courses for bachelor of architecture and design and master courses.
Look at SEEK for a list of online locations and campuses that offer Cert IV qualifications.
Positions
Draftsman
Building Designer
Graduate Architect or Registered Architect
Architectural technician
interior/spatial designer
production designer
Industry training
Getting experience and building your resume in architecture can happen through getting internships. Archisoup provides an article explaining the purpose of an internship
Self-Directed Learning
SEEK outlines a profile on how to become an architect. This page outlines job descriptions, salaries, and pathways
Open Universities Australia gives an article on what a career in Architecture might look like
Arch20 offers many free online courses and articles to further your career in architecture
Career skills
The following web pages are good search engines to look for local internships:
Industry Advice:
In-demand skills highlighted by Hays Recruitment Company in 2021 include:
Residential Drafters with experience who can carry out design work for kit and custom design homes in response to an increase in new home builds;
Environmental Planners with public sector experience who can work on new urban development plans that have been fast-tracked in response to infrastructure investment;
Urban/Town Planners who can work on parks and community assets, such as mixed-use zones incorporating commercial and residential precincts, public transport terminals, and common areas. Experience with the local authority or council codes and standards is required.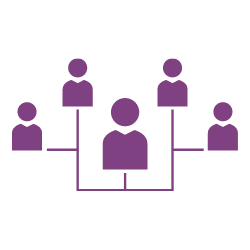 LinkedIn Pages:
Prime Design Tasmania – This business engages in a variety of projects from simple decks and extensions to new homes, multi-unit developments and a range of commercial projects including schools, hotels, and retail outlets, the business processes and deliverables remain the same.
6ty° – 6ty° is an architectural business priding itself on creative and innovative creations. 6ty° specializes in all sectors including residential, industrial, and commercial. ARTAS Architects
Facebook pages:
Design Tasmania – Design Tasmania is a respected enabler of innovative Australian design practice through a commitment to community, sustainability, and impact. They encourage creative risk-taking and facilitate the creation and exhibition of new works, to broaden the national and international audience for Tasmanian craft and design, and champion a culture of creativity, inclusion, and innovation.
Design Intent Architecture and Management – Design Intent is a client-focused design and management group specializing in architectural design and project delivery.
ARTAS Architects– ARTAS Architects are a firm that seeks innovation and creativity in the way we go about our daily business. Our client's aspirations drive our architecture. This approach allows us to deliver intelligent, articulate, and meaningful buildings that contribute to the economic and social fabric of our community.
Subscriptions
Job advertisements highlight valuable skills
Proven documentation skills
High level of attention to detail
Self-motivated, you show initiative and have the ability to work autonomously or as part of a team
Strong communication skills
Great attitude towards learning, developing skills, and thinking
Project management skills
Time management skills
Potential Interview questions:
Which of the following statements best describes your right to work in Australia?
How many years of experience do you have in the field?
Do you have a current Australian driver's license?
Draftsperson:
Which of the following CAD software do you have experience with?
Do you have experience working on residential construction projects?
Have you worked in a role that requires a sound understanding of the Building Code of Australia (BCA)?
Finding a job in Tasmania
Set up an account and search alert on Seek, Jora, and Indeed.
Sign up to the Australian Architecture Job Board newsletter to receive the weekly updates on the new jobs in Australian Architecture and design industry.
Hays Recruiting Experts Worldwide Tasmania is the leading employment agency in Hobart and Launceston. Hays have become recognised experts in architecture, interior design, landscape design and urban planning recruiting. Click here to search for vacancies.
BPSM Architects are a recruiting company that have been practicing for more than 60 years with a range of clients from commercial, private and government sections. BPSM Architects strive for excellence and pride themselves on delivering a product that meets expectations, is attractive and complementary to its locations. Click here to search for vacancies at BPSM Architects.
The Migrant Network acknowledges the invaluable input from the industry.
Contributors and reviewers of this Architecture & Design Insights page: 
"I loved the landing page with indexed topics." Skilled migrant, 19 April 2021.
Migrant Resource Centre Tasmania (MRC Tas) is a not-for-profit organisation that has been supporting people from migrant and humanitarian backgrounds to settle successfully in Tasmania since 1979.
About Migrant network tasmania
Migrant Network Tasmania draws on the goodwill, stories and tips of migrants and the wider community to help fellow migrants to establish lives and careers in Tasmania.