Highlights from the 'Industry Insights and Migrant Talent' webinars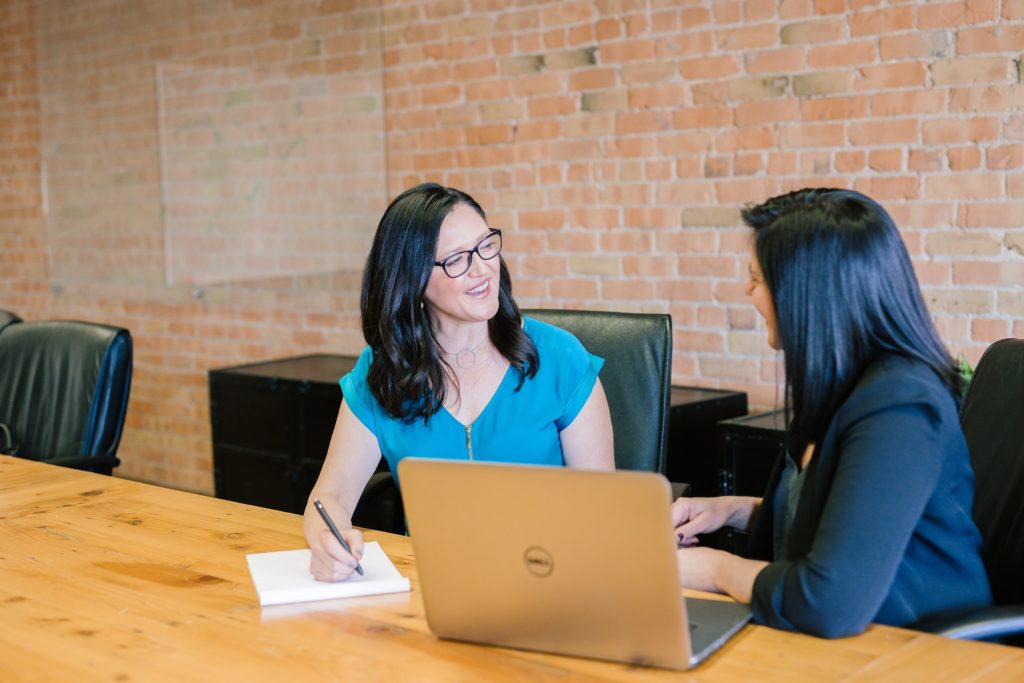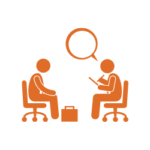 I got an interview, how do I prepare?
Interviews can have a range of formats, so it's good to know how to prepare for each:
Traditional interview
Panel interview
Phone interview
Video interview
Case interview
Informal or lunch interview
Group interview
Career fair interview
Video interviews are more common for remote hires and due to the pandemic. Here's some tips:
Dress to impress - look the part even if you don't feel it!
Test your tech and practice - add a sticker near the webcam to help you make 'eye contact'.
Set up your background - use a filter or a neat background
Minimise digital and physical interruptions – take them in your stride if they happen
Your body language is mostly your face - some people will present better and 'embody' your face by standing, test it out.
Let the other person finish speaking and signal when your answers are complete.
Tips for phone interviews
Phone interviews may be a step towards a face-to-face interview, usual tips apply in addition:
You can have notes - and a pen and paper.
Organise your space -  quickly access your examples
Quiet - free from distractions
Phones get cut off – make sure your battery is charged and your voicemail message is professional
Pauses are part of phone interviews - take a breath
Don't speak over the interviewer - allow them to stop you
Speak clearly – test a call in the location you're expecting to take it to ensure reception is acceptable
Tips for Career Fair interview
Make the most of this networking opportunity whether it's online or face-to-face.
Research every company that is going to be there beforehand
Make a list of who you want to speak with
Decide which business cards you are going to keep and make a LinkedIn customised connection request no later than 24 hours after meeting.
Use your "do you have any questions" list from your interview preparation
Follow up emails and thank you within 48 hours.
Tips for Group Interviews
Group interviews are not common and may be an intermediate screening step for jobs with large numbers of applications. 
Alternatively, it may be related to the team work skills required to be successful in the position. 
Be ready to present a self-introduction.
Get everyone's name right and use their name. Practice this skill at all networking events to comfortably have it on hand for a group interview. 
Take turns to lead and follow to demonstrate you can adapt your approach to what is required to serve the group purpose. 
Case interviews are about being given some type of client or business problem to solve to demonstrate your reasoning and communication skills. 
Clarify and ask questions at the beginning.
Include a perspective question – how this case might fit into a bigger picture.
Describe both your objective and strategies before you move to the next objective.
Practice "archetypes" for types of client or business questions relevant to the position. 
Tips for informal interviews
Informal interviews are more likely in small businesses and some industries such as hospitality. 
It may be an invitation to visit work place to have a chat, or it may be a coffee catch up, or even a lunch. This means you have more opportunities to ask questions. 
You need to understand the level of formality, and you still need to prepare your examples and questions. 
Arrive early. If you're ordering food or drink, keep it simple to eat. Regardless of what other's order, keep it alcohol-free. 
Keep a conversation balance by noting who's got the most food or drink left - they are doing the most talking.
Check if there's preview time
Interviews with behavioural questions are seeking a story or example. 
These interviews often afford 10 or 15 minutes of time alone with the questions before the interview is scheduled. 
This time is allows you can make a few notes using the STARRR technique.
This will be easier to prepare in the timeframe if you have already brainstormed STARRR responses to the required skills in the position description. 
Always check if there is a question preview time so you don't waste that opportunity. 
Talking about salary expectations
This will not be discussed in a position with a clear award designation such as the public service. 
In other positions where the salary depends on your skills and experience, respond with a salary range. 
Do not provide a single figure, or your current salary. 
Justify the range based on your market research and skills.
It is appropriate to share offers given by competing companies.
Understand that the salary reflects that work required, not the worker. That is, an employer won't pay you extra for having skills that are not required to perform the work required. 
Help! I don't understand the question!
Say "let me check I've understood what you want" and then rephrase the question as you understand it. They will clarify it. 
Breathe. Say the question outloud to yourself, then ask a clarifying question before responding. 
Help! I forgot to say something
Remember that you can clarify your answers later in the interview.
If you find yourself thinking of information that would be helpful for an earlier question, make sure you share this. 
This shows initiative to present yourself better.
Help! I don't have local experience
When describing skills and experience from overseas needs to consider:
if there is a different title given to the occupation in Australia (use ANZSCO to check if need be)
how the skill is relevant to the position
what about the example has similar context to the local position
what about the example has differences to the context of the local position
what skills you'd use to adapt
For example:
For an example of [required skills], I refer to an experience of [past position]  in [employment context] in [country] whilst I studied.

In this role [demonstrate required skills using STARRR]. 
A characteristic of the [past position] was [something similar], so I can bring these skills on day one to [local job].  
I understand that [local job] will involve [something different - level of authority, involvement of suppliers etc] and my approach /experience is [describe how you meet the business need of current position].
This communication skill can be used in Tasmania to provide cellar door visitors a positive experience. It can also be used with suppliers to ensure there's no misunderstanding.
Help! I don't know what to say!
Take a breath and restate the question. That may be enough for you to respond. 
Or you may wish to reframe or clarify the question. "That's an interesting question, are you asking me about my [skill]?"
Or you may wish to demonstrate how you as a potential team member handle miscommunications. By listening carefully, checking your understanding of the purpose, checking along the way that it's addressing the intended purpose. 
Remember that your interviewers have experienced adverse work situations too. They are not looking for a robot. But a team member who can keep their cool (and sense of humour) and the purpose of the task/team/ organisation whilst under pressure is valuable. 
Finally, if you blew an interview, it's not the end of the world. Just don't waste the pain. Reflect, learn, seek feedback and cultivate a growth mindset. Then even that interview is part of your winning story!
"I become more confident to get a local professional job because of inspiring information of this webinar." Skilled migrant, 22 January 2021.
Migrant Resource Centre Tasmania (MRC Tas) is a not-for-profit organisation that has been supporting people from migrant and humanitarian backgrounds to settle successfully in Tasmania since 1979.
About Migrant network tasmania
Migrant Network Tasmania draws on the goodwill, stories and tips of migrants and the wider community to help fellow migrants to establish lives and careers in Tasmania.