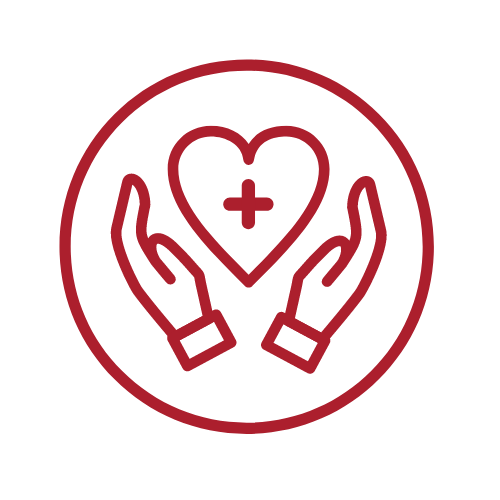 Health Care and Community services are the fastest growing industry in Australia, and the largest employer in Tasmania (National Skills Commission).  In 2018, 35,432 Tasmanians were employed in the health sector (Skills Tasmania).
The implementation of the National Disability Insurance Scheme (NDIS), has provided a further need for health professionals in Tasmania. The broad nature of this sector combined with an aging workforce provides a large number of job opportunities in health and community.
Top Employing Occupations within Tasmanian Health and Community Services includes:
Aged and Disabled Carers
Child Carers
Nursing Support and Personal Care Workers
Receptionists
Welfare Support workers
General Clerks
Physiotherapists
Kitchenhands
Psychologists
Dental Assistance
Social Workers
Practice Managers
Medical Technicians
Health and Welfare Service Managers
Commercial Cleaners
Welfare, Recreation, and Community Arts Workers
Midwifery
Receptionists
Health Therapy/Allied Health Professionals
Massage Therapy
Acupuncture
Industry Peak Bodies
Social Work
Psychologists
Physiotherapists
Occupational therapy
Dental
Mental Health
Aged Care
Disability
Diversity and Multiculturalism
Industry awareness
Vocational Qualifications
Certificate III Individual Support
Certificate III in Community Services
Certificate III in Health Support Services
Certificate IV in Community Services
Certificate III in Health Services Assistance
Certificate IV in Leisure and Health
For more information on attaining certificate qualifications for Health and Community Services look at some of the courses offered at TasTafe.
The University of Tasmania offers bachelor and master programs in many health and community roles.
Tertiary Qualifications
Bachelor of Health and community services
Bachelor of Health Science
Bachelor degree in Medicine
Bachelor degree in Occupational Therapy
Bachelor degree in Podiatry
Bachelor degree in Speech Pathology
Bachelor degree in Dentistry
Bachelor degree in Nursing
Bachelor degree in Midwifery
Bachelor degree in Social Work
Industry training
The Tasmanian Government is committed to the support and protection of vulnerable people in Tasmania. Therefore, the Working with vulnerable person registration is a centralized background check for people working with vulnerable people to reduce the risk of harm and negligence.
Read more about this registration here.
CBOS has an online registration form.
Self-directed learning
Volunteering in the health and community sector can give you a better idea of if this type of work is right for you. Volunteering experience is also great to add to your resume. Volunteering Tasmania can help connect you with a meaningful volunteering experience in the health and community sector.
Menzies Institute for medical research offers many free online courses.
The Tasmanian Transcultural Mental Health Network provides resources and information on mental health and how it affects those from a CALD background
The TasCOSS how to library– provides a central information point for those looking for information on the community services industry.
Career skills
Most health and community roles will provide induction and training related to your role when you commence your position.
Industry networks
Healthy Tasmania – This scheme is a government funded initiative aiming to make Tasmania Australia's healthiest population by 2025.
Department of Communities, Tasmania – This website provides a comprehensive picture of the services available to community members.
Health and Community Services Union – The HACSU is Tasmania's largest and strongest union, providing many benefits for members. These include legal, professional and retail benefits.
Tasmanian Health Service – The Tasmanian Health Service provides and coordinates public sector health services and health support services through a range of inpatient, outpatient, community health, residential aged care and in-home settings.
Subscribe
Follow on Facebook or LinkedIn
Job advertisements highlight valuable skills
Registration with relevant accreditation from governing/peak body
Relevant degree or certificate to role
Demonstrated ability to work in team settings
Basic computer skills
Registration to work with vulnerable persons
An updated criminal record check
Evidence that you can meet the required selection criteria
Potential selection criteria questions to prepare for
Experience and demonstrated knowledge and skills in relation to liaison and consultation with other services and agencies in the context of optimizing effective and efficient service provision, advice and training, and continuity of care.
Well-developed written and verbal communication skills, including the capacity to effectively function in a multidisciplinary environment
Demonstrated commitment to develop and participate in ongoing quality assurance activities, research, and student education.
An understanding of relevant legislation and professional practice standards including Work Health and Safety Legislation, Workplace Diversity Guidelines, the Mental Health Act, and Discipline Codes of Ethics and Professional Practice
Demonstrated understanding of and personal commitment to the principles of clinical supervision.
Set up an account and search alert on Seek, Jora, and Indeed.
Healthcare Australia (HCA) has lists of job opportunities for Nurses and Midwives, Support Workers, Doctors, Allied Health, HCA Corporate Health, and Aged Care and Disability Care Services.
Hays Recruiting Expert Worldwide Tasmania are experts in recruiting permanent jobs, locum and temporary staff for Australia's healthcare section.  Click here to search for the healthcare area you are interested in.
The Department of Health and Human Services in Tasmania offer great diversity with varied employment opportunities in a wide range of health and well-being services.
Searson Buck Group is a Tasmanian-based employment agency that works with local employers to secure the right people for their jobs. Searson Buck Group offers opportunities to start a new career, re-entering the workforce or further opportunities to progress in their chosen career. Click here to check out the current job vacancies or register here to increase your chance of securing a job by hearing about it first.
NurseLine is a well established nursing and health recruitment agency which is a division of Searson Buck Group Tasmania.
Randstad is dedicated to playing a pivotal role in the world of work. Use their search engine for current vacancies in healthcare.
 Mediserve is a leading provider of nurses to rural and remote healthcare facilities Australia wide.
Skills in demand in healthcare identified by Hays recruiting company for 2021 include: 
Occupational Therapists, Speech Pathologists and Psychologists in Allied Health at all levels, including graduates, to work in the community sector with NDIS participants as well as the aged care sector;
Mental Health Practitioners and Clinicians with social work or psychology degrees and professional registrations who can work in a range of settings, including phone-based triage services and case management in government and non-government organisations;
Family Violence Specialists with social work, counseling, or psychology degree to provide counseling services, case management, and men's behavior change programs within court services and the community.
The requirement to submit selection criteria is part of the application process of most health and community jobs. The Department of health Tasmania offers some tips on how to write selection criteria.
Health Care Selection Criteria also provides a variety of examples of selection criteria for jobs within the Health and Community sector.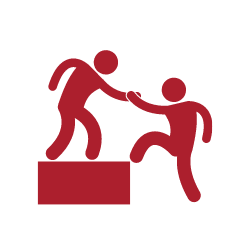 The Migrant Network acknowledges the invaluable input from the industry. 

"Most useful was resume making (I came to know many wonderful things)." Skilled migrant, 23 January 2021.
Migrant Resource Centre Tasmania (MRC Tas) is a not-for-profit organisation that has been supporting people from migrant and humanitarian backgrounds to settle successfully in Tasmania since 1979.
About Migrant network tasmania
Migrant Network Tasmania draws on the goodwill, stories and tips of migrants and the wider community to help fellow migrants to establish lives and careers in Tasmania.