Contributed to the network to help others? You're a super star! Thank you.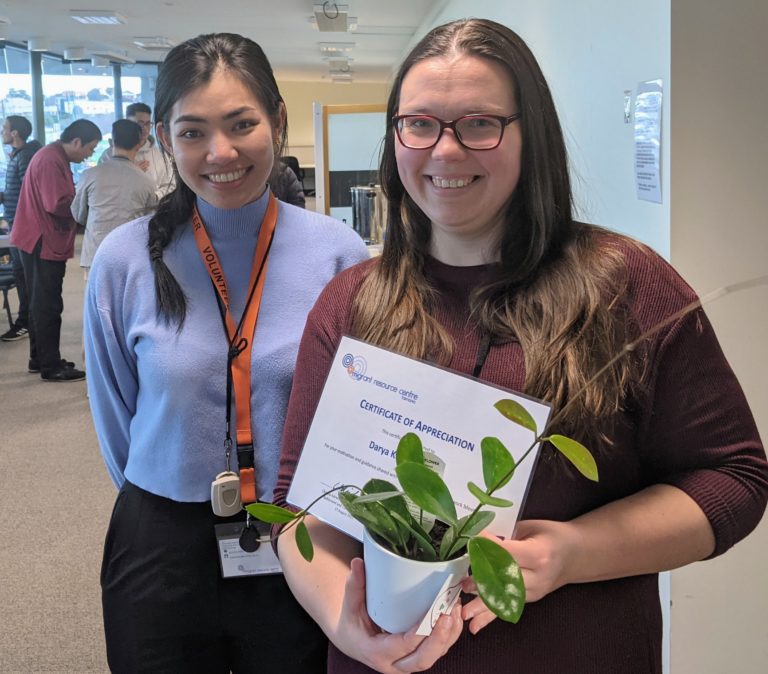 The information in this website is made possible due to the in-kind time, information and advice from employers, recruiters, and industry collaborators and of course, our network members. 
On behalf of countless network members who have benefited from your contribution, our sincere appreciation goes to these super stars:
The Industry Insights and Migrant Talent project is supported by the Tasmanian Government.
The 2021 Meet Ups to activate the network is supported by the Scanlon Foundation. 
Photo: Melissa Yip (MRC Tas Intern) and Darya Kuznyetsova (Glenorchy Jobs Hub) Migrant Network Meet Up August 2021
"Thank you for the opportunity and congratulations for this beautiful project in sharing others people experience!" Skilled migrant, 19 April 2021.
Migrant Resource Centre Tasmania (MRC Tas) is a not-for-profit organisation that has been supporting people from migrant and humanitarian backgrounds to settle successfully in Tasmania since 1979.
About Migrant network tasmania
Migrant Network Tasmania draws on the goodwill, stories and tips of migrants and the wider community to help fellow migrants to establish lives and careers in Tasmania.