Master Builders Tasmania has forecast an 8.7% increase in construction activity during 2021-2022.
The building and construction industry is Australia's third largest industry after human services and retail.
The most common building and construction jobs in Australia are:
Carpenters and Joiners
Electricians
Plumbers
Construction Managers
Building and Plumbing Labourers
Architectural, Building and Surveying Technicians
Painting Trades Workers
Plasterers
Concreters
Structural Steel Construction Workers
Tasmania's building and construction workforce action plan (2021) has a goal to widen the talent pool for the industry so it's an excellent time to start or re-start your career in building and construction!
Master Builders Tasmania has forecast an 8.7% increase in construction activity during 2021-2022.
The Tasmanian building and construction industry employs 23 262 people.
The building and construction industry grew by 4290 jobs between 2013/14 and 2018/19 – more than any other industry in Tasmania.
The most common job roles in 2016 were construction, distribution, and production managers (1,595), bricklayers, carpenters and joiners (1,595), construction and mining labourers (1,066), plumbers (825), and glaziers, plasterer and tilers (598).
Click here for more Tasmanian information published in 2019.
Click here for find out more about the Building and Construction industry in Tasmania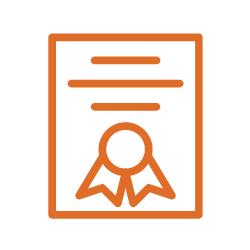 Industry Qualifications
Any job in the construction industry requires a White Card (construction safety induction) from a Registered Training Organisation that provides "Prepare to work safely in the construction industry CPCCWHS1001″
Work Safe Tasmania has information about how to apply for the White Card within 60 days of completing the training. 
Vocational Qualifications
TasTafe courses in building, construction and trades. For example:
Certificate II in Construction, Construction pathways, electrotechnology
Certificate III in Carpentry (apprenticeship), Construction Waterproofing, Carpentry and Joinery, Plumbing, Painting and Decorating, Civil Construction, Plant Operations, Wall and Ceiling Lining, Glass and Glazing,  Bricklaying, Civil Construction
Certificate IV in Building and Construction
Diploma in Building in Construction
Apprenticeships are common pathways to qualifications for younger people. You can express interest with Master Builders Tasmania.
Tertiary Qualifications
UTAS has Diploma of Construction Management
Pathways
The building and construction industry has both entry level jobs and jobs requiring tertiary qualifications. 
Building job types include:
Building houses (residential)
Building hotels, shops, offices, factories (non-residential)
Repair and management of existing buildings (renovations)
Construction job types include:
Carpentry, bricklaying, plumbing, electrical and more (trades).
Roads, railways, and bridges (civil engineering and construction)
Services such as architecture, engineering, and site preparation
Management job types include:
Quality assurance 
Construction / project managers
Production and distribution managers
My Future creates an account to explore industries in Australia.
Job Outlook is a website to help you explore different jobs descriptions.
The Jobs Guide also details different types of jobs within industries.
In-demand skills identified by Hays Recruiting company for 2021 include: 
Residential Estimators who can complete production or sales estimating for busy mid to high volume project home builders; 
Site Supervisors with experience working for insurance companies on remedial work, including completing a make safe, estimating a job then either completing or at the minimum supervising the project through to completion;
Commercial Site Managers with experience working on childcare, aged care, and education projects and a trade background.
Domestic HVAC Technicians for service and install work with a Certificate III in air conditioning and their electrical license;
Plasterers with experience in the whole range of plastering, from setting to sheeting, for commercial and residential new builds and refurbishments; 
Plumbers in the commercial and maintenance sectors who are trade qualified with a gas fitting dual trade and TMV and Backflow endorsements.
Industry bodies
Workers Union
The workers union for construction workers is the CFMEU
LinkedIn pages
Master Builders Tasmania  is the State's peak building and construction industry association. 

McConnell Dowell is rebuilding the bridge in Bridgewater and posts jobs to their LinkedIn page.
Hazell Bros Group – Hazell Bros is a privately-owned, family company operating throughout Tasmania, South East Queensland, Northern New South Wales, and Port Pirie in South Australia. Hazell Bros are an equal opportunity employer and are proud to have been an Employer of Choice since 2008.
Degree C – Degree C is Tasmania's leading multi-trade contracting company. With offices located in Ulverstone, Launceston, and Hobart they can deliver and support heating and cooling, solar, HVAC, refrigeration, electrical services, metal fabrication and processing technologies.
Davies Design & Construction – Davies Construction is a family-run company owned and operated by Luke Davies, and is Tasmania's premier custom home builder.
Fairbrother – An Employer of Choice, Fairbrother directly employs 350 people in our core business and more than 500 people across all business units, including a subsidiary company. Capability includes commercial construction, architectural joinery, facility management, and building developments.
Search alerts
Set up an account and search alert on Seek, Jora, and Indeed that use key words from position descriptions you are seeking.

LinkedIn
Visit company LinkedIn pages and search their jobs by location. 
Recruitment agencies
CoreStaff has jobs such as labour and truck driving around Tasmania.  Click here to search for job vacancies.
Programmed is a labour hire company that recruits and manages a mobile workforce of more than 15,000 people, including building and construction positions. Click here to search for vacancies and apprenticeships.
Searson Buck Group is a Tasmanian-based employment agency that works with local employers to secure the right people for their jobs. Click here to check out current job vacancies which can include project managers as well as entry level positions. Register here to increase your chance of securing a job by hearing about it first.
Hays Recruiting Experts Worldwide Tasmania are recruiting experts in qualified, professional, and skilled work in residential, commercial, industrial, and civil disciplines. Hays Construction offers a range of exciting construction jobs available. Click here to search for job vacancies in construction. Hays also offers opportunities in Trades and Labour work. Hays have more than three decades of experience in recruiting tradespeople and operatives into labourer jobs and trades jobs for a variety of leading sites. Click here to search for job vacancies in trades and labour work.
Randstad operates in 39 countries recruiting and matching the best people with the best companies that will develop potential. Randstad is dedicated to playing a pivotal role in the world of work. Click here

for the current vacancies in trades and services.

In2Work is a professional 'search and select' Human Resources Consultancy specialising in executive roles within the oil and gas, mining, infrastructure, engineering, and construction industries. In2Work has 20 years of experience providing quality candidates within these industries. Click here

to search for the current vacancies in construction.
Industry Initiatives
To build Tasmania's workforce the State Government, the Civil Contractors Federation (CCF), the Housing Industry Association (HIA), the Master Builders Tasmania (MBT), and Keystone Tasmania are working on initiatives that widen the talent pool build a more diverse workforce. This High-Vis Army project is supported by Skills Tasmania.
Subscriptions
The Migrant Network acknowledges the invaluable input from the industry.
"I started building networks now. . .thanks again for all the hard work, looking forward to seeing the opportunities coming through" Skilled migrant, 04 May 2021.
Migrant Resource Centre Tasmania (MRC Tas) is a not-for-profit organisation that has been supporting people from migrant and humanitarian backgrounds to settle successfully in Tasmania since 1979.
About Migrant network tasmania
Migrant Network Tasmania draws on the goodwill, stories and tips of migrants and the wider community to help fellow migrants to establish lives and careers in Tasmania.