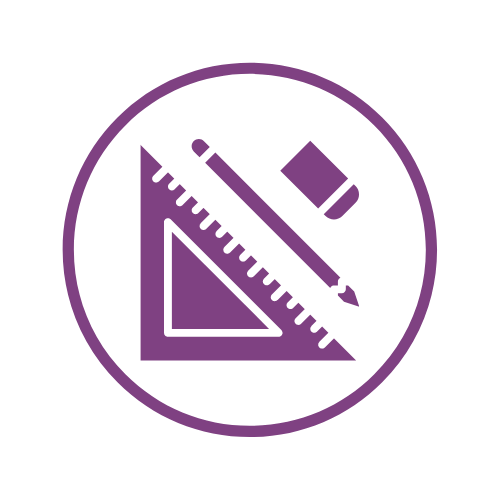 The engineering industry plays a vital role in the infrastructure and innovation that we rely on every day.
The Tasmanian Division of Engineers Australia workforce development plan 2016-2019 notes that the Tasmanian engineering workforce needs to:
help Tasmania's industries to transform, and
prepare for the pressure of an ageing workforce.
Engineers Australia priorities for the 2018 Tasmanian state election included:
"policies and programs that develop and retain competent experienced engineers in the profession, especially women and migrants."
a call for "legislation in Tasmania to make it a requirement that engineers be registered."
The industries that employ the most engineers are:
consulting and professional service;
manufacturing;
electricity and gas;
water and waste;
public administration;
construction;
transport; and
education. 
Currently there is an increased demand for civil engineering in Tasmania due to some major infrastructure projects. The Tasmanian government also funds many projects.  (MakeitTasmania, 2018).
The Tasmania Division of Engineers Australia has approximately 1,300 members from students through to senior leaders in the profession and retired practitioners.
Click here for a report by Engineering Australia on the Tasmanian workforce.
Click here for an article on the Tasmanian workforce
Peak Bodies
Industry bodies
Bachelor degrees
Bachelor of Engineering (Biomedical Engineering) (Honours)
Bachelor of Engineering (Civil and Environmental Engineering) (Honours)
Bachelor of Engineering (Computer Systems Engineering) (Honours)
Bachelor of Engineering (Electronics and Communication Engineering) (Honours)
Bachelor of Engineering (Electrical Power Engineering) (Honours)
Bachelor of Engineering (Geotechnical Engineering) (Honours)
Bachelor of Engineering (Mechanical Engineering) (Honours)
Bachelor of Engineering (Mechatronics) (Honours)
Bachelor of Engineering (Naval Architecture) (Honours)
Bachelor of Engineering (Ocean Engineering) (Honours)
Bachelor of Engineering (Marine and Offshore Engineering) (Honours)
Vocational Education Training associate degree
Associate Degree in Engineering (Mechanical)
Associate Degree in Engineering (Civil)
Associate Degree in Engineering (Electrical)
Vocational Education Training diplomas
Advanced Diploma of Engineering (Mechanical)
Advanced Diploma of Marine Engineering
Diploma of Engineering – Advanced Trade
Diploma of Engineering – Technical
Diploma of Engineering – Technical (Mechanical)
Vocational Education Training certificates
Cert IV in Engineering – Drafting
Cert II in Electrotechnology – Career Starter
Cert II in Engineering Pathways
Vocational Education Training short courses
Short Courses – Built Environment
Short Courses – Metal Trades
Vocational Education Training pathways
Bachelor of General Studies (Engineering Pathway)
Business today competes in global supply chains. This means 'if we can't compete everywhere, we can't compete anywhere'. 
The Tasmanian Division of Engineering Australia has identified additional skills that are required for engineers to work in global supply chains. 
A capacity for management and oversight of 

projects and supply chains

Technical and digital proficiency

Skills in collaboration and cooperation

Cross-cultural awareness
An ability to specialise and cater to "niche" 

markets

Adaptability, flexibility and a capacity for 

innovation
Reviewing the Skilling Tasmanian Engineers to Compete in Global Supply Chains Final Report (2017) details how business models in Tasmania have been changing over time.
Industry reports such as this can help you identify questions that you'd like to explore through local networks.
The report notes that to be competitive, business surveys highlights that engineers need to develop broader skill sets with comments such as:
"…old pure engineer is not valid any more. Young engineers need to be slick and adaptable with a broad knowledge of many things and the ability to jump around. Need to be able to take a brief and be involved with it to delivery."
Consider what career development in a T shape means for you. Deepening engineering knowledge through Engineering Australia professional development events. And also broadening boundary crossing competencies with other training and experiences.   
Engineers Australia – Engineers Australia provides career coaching, as well as information tailored to migrants. Engineering Australia provides professional development resources as well as event opportunities.
Young Engineers Australia – Tasmania (YEAT) – YEAT prides itself on organising events for young engineers to help them to stand out in today's modern workforce.
Inspiring Tas – Inspiring Tas aims to contribute to strong, open relationships between science and society and promoting community engagement by providing a portal to local science events and new resources.
Subscribe
Linkedin and Facebook
Tas Water – TasWater is Tasmania's water and sewerage provider.
Engineering Solutions Tasmania – We have undertaken high profile projects for both government and private enterprise since our inception including health, education, commercial and domestic clients. Our experience spans both the construction and industrial environments.
pitt&sherry – pitt&sherry is an Australian-owned business delivering engineering and environmental consulting, advisory and project management services throughout Australia and abroad. We deliver practical solutions to the transport, mining, civic & utilities, energy, industrial & manufacturing sectors.
AP Kempe Engineering – Kempe is a leading world-class specialist engineering company providing maintenance, modernization, and process equipment products and services.
Hydro Tasmania – Hydro Tasmania has been at the forefront of clean energy innovation for over one hundred years. We are Australia's largest producer of clean energy – generating hydro and wind power – and the largest water manager in the country.
Entura – is one of the world's most experienced specialist power and water consulting firms. From strategy, planning, design, and construction through to operation, maintenance, risk management, and tracing, we create safe and sustainable power and water solutions that make a positive and enduring contribution to our clients and communities.
Skills in-demand highlighted by Hays Recruiting company in 2021 include:
Engineering jobs in energy
 Grid Connections Engineers/Managers with experience managing the development and construction of projects. Congestion and system strength issues are adding to this demand; 
CEC Accredited Electricians who can work on an increasing number of residential, commercial, and industrial solar projects; 
Power Systems Engineers with experience working across power generation, transmission, and distribution components to connect renewable energy projects to the grid;
Electrical Engineers in renewables and R&D in response to recent investments in clean energy projects and the resulting surge inactivity. Energy storage, biofuels, and power generation skills are sought;
CEC Accredited Electrical Engineers who can take on principal roles with design consultancies and owner-operators due to an increase in solar projects, from domestic through to utility; 
Structural Designers to work in design consultancies, again in response to an increase in solar projects.  
Other engineering jobs
Control Systems Engineers with multiple platform hardware and software experience in addition to qualifications in machine safety. These candidates are required as engineering consultancies increase headcount for integration projects in the food and manufacturing industries, and for capital projects in the resources and heavy industries;
Civil Designers with formal qualifications who can work in a consultancy and focus on land subdivision and earthworks relating to storm water and sewage planning. Multiple software package exposure is required as varied platforms are typically used, including Revit, AutoCAD, Civil 3D, and 12D;
Civil & Structural Engineers for consultancies with a mix of civil and structural experience in addition to experience managing design teams and CPEng certification.
Job advertisements highlight valuable skills:
Project management experience
Written and verbal communication skills
Experience in the development of engineering drawings
Presentation skills
Self-management skills and the ability to work under pressure and meet deadlines
Organisational skills, ability to multi-task
Current drivers license
Must have the right to work and live in the location
Understanding of the building process
Potential interview questions to prepare for:
Which of the following statements best describes your right to work in Australia?
Do you have a current Australian driver's licence?
How many years of experience do you have as a designer?
What's your highest level of education?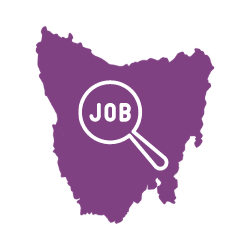 Set up an account and search alert on Seek, Jora, and Indeed.
VEC Civil Engineering is a recruiting company that is committed to zero harm and they place a high level of importance on fostering a positive and safe work environment. VEC Civil Engineering has a wide range of employment opportunities across a range of divisions of the business for qualified, skilled and unskilled people. Click here for current positions at VEC Civil Engineering and how to apply.
TasNetworks is a company that is recruiting across various locations in Tasmania. TasNetworks believe it is their talented and motivated team members that assist them to achieve continued success. Click here to register for job alerts.
Entura is one of the world's most experienced specialist power and water consulting firms, Entura can offer a variety of opportunities to work with highly regarded industry experts and thought leaders. Click here to find more about Entura's culture and the way they do things or click here for current positions at Entura.
FortEng is passionate about engineers making a difference. FortEng has built a strong engineering reputation with electrical, civil and structural, and chartered consulting engineers, drafters, technicians, project managers. Click here to discover how to apply for jobs. FortEng also offers graduate positions, click here to find out more about how to apply.
GHD is an employee-owned company with a stated vision and a determination to address humanity's most urgent needs, to ensure water, energy, and urbanisation are made sustainable for generations to come. GHD promotes inclusion and diversity, creating opportunities for all. GHD offers careers as graduate positions as well as experienced professions, click here to search for the current opportunities at GHD.
Hazell Bros Group is one of Tasmania's leading family-owned businesses. Hazell Bros Group is passionate about delivering customers' needs on time with quality, commercial results. Hazell Bros Group was awarded employer of choice which is recognised by the Tasmania Government for demonstrating contemporary workplace practices and outstanding support for their staff and providing opportunities for employees to build an effective work-life balance. Click here for the current vacancies at Hazell Bros Group.
In2Work are a professional 'search and select' Human Resources Consultancy specialising in executive roles within the oil and gas, mining, infrastructure, engineering and construction industries. In2Work has 20 years experience providing quality candidates within these industries. Click here to search for the current vacancies in engineering.
More companies to try:
C5 Pro-Solutions
SSA Group
UGL
Australian Signals Directorate
Downer
Jacobs
Fulton Hogan
The muse offers some tips on starting out your career as an engineer.
In2work.com offers tips for interviewing and resume preparation
The Migrant Network acknowledges the invaluable input from industry.
Contributors and reviewers of this Engineering Insights page: 

"Thank you for your coaching class in MRC [Tas] and your time on
the remedy of my CV and cover letter. . .I have got my first day working at [State School] on Wednesday" Skilled migrant, 4 November 2021.
Migrant Resource Centre Tasmania (MRC Tas) is a not-for-profit organisation that has been supporting people from migrant and humanitarian backgrounds to settle successfully in Tasmania since 1979.
About Migrant network tasmania
Migrant Network Tasmania draws on the goodwill, stories and tips of migrants and the wider community to help fellow migrants to establish lives and careers in Tasmania.