"Put yourself in the employers shoes"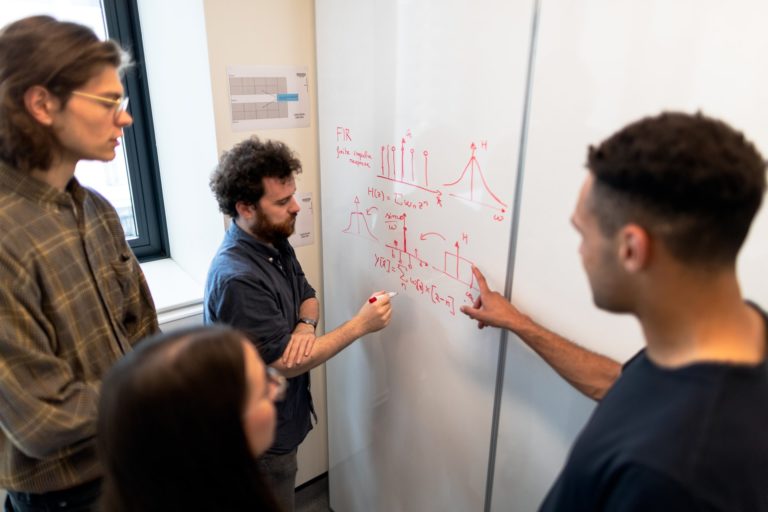 We spoke with a skilled migrant, a civil engineer currently working for a private consultancy. 
Tell us about your job now.
I have worked for this consulting firm for nearly 4 years. I did not originally intend to work for a private firm.
I had been working for a state department for 7 years. However, the company, which I am working for at the moment, asked me if I'd like to work for them. It was a hard decision but in the end, I decided to leave the public sector.
How did you get your job before that?  
I found the job through the jobs.tas.gov.au website. I was also looking for work through other websites:
some well-known job search websites (such as seek.com.au, hays.com.au, au.indeed.com, etc.)
websites of companies I'd like to work for
websites of local city councils
I was also asking some of my friends who were already working in the engineering field if there were any job opportunities which may not advertised yet. 
I applied and went through an interview.
How can migrants be competitive?
I cannot comment on if it is easy to get a job in Tasmania – it will depend on how competitive the job market is in your specific industry.
From my experience, Tasmania is a smaller place and quite competitive. There are not as many work opportunities compared to bigger cities.
It is even more challenging for migrants (especially ones coming from non-English speaking countries) due to language and culture barriers.
What things do you wish you knew or did differently? 
I came from Vietnam which is a non-English speaking country. For a long time, I didn't really focus on improving my English. I wish my English could be better so that I would have communicated with the people who interviewed me in a better way.
How did you get your very first professional job in Tasmania?
My very first job was also with an engineering consultancy. I got this job through a friend of mine who is also a civil engineer. He had referred me to the company manager who then offered me a casual position.
This was not the position I was looking for. I was looking for a permanent position. However, I knew that this opportunity could allow me to demonstrate my ability to work in a foreign country and adapt to its culture.
What did you learn from your very first job?
I succeeded in demonstrating that [ability to work in a foreign country and adapt to its culture].  This very first job was a stepping stone to the job with the state department.
My first job allowed me to expand my relationship network and provided me working experience in Australia. These definitely helped me in finding my second job.
And the more experience you accumulate through time, the more opportunities you find.
What obstacles did you face? 
Firstly, English was my big problem. At a lesser extent, working culture was another issue.
How did you overcome those obstacles?
With the language, I have no choice but keep improving it day by day. Learning English everywhere, every time. I work to improve all the aspects of the language including reading, writing, listening and speaking.
To overcome working culture, I have tried to learn about Australian culture and the people. At the same time, I also keep improving myself to be more adaptive and flexible.
Furthermore, I have focused on develop soft skills such as interpersonal skills, communications skills, teamwork skills, time management skills, etc.
I know that employers look for candidates with soft skills as they are such important skills that could contribute to the success of a business.
What have you learnt about job seeking? 
Finding a first job is always a difficult task for everyone, even more difficult for migrants.
Tasmania is actually a very competitive market due to being smaller with fewer job opportunities.
Employees prefer native candidates or foreign candidates with experience in Australia.
The latter sounds illogical as how can foreign candidates have working experience in Australia if no employees give them the opportunity.
However, as a migrant, you should put yourself in employees' shoes. The employees might consider employing a migrant as a risk as they are unsure how you will perform at working places or how you will fit into the working culture.
There are still some employees are willing to take risk and employ migrants if they have good CVs and perform well at interviews.
For non-English migrants, English might be an obstacle in finding a job, depending on what industry you are in.
Expanding your relationship network would improve your chance of finding jobs.
What advice can you share with migrant jobseekers in Tasmania? 
If you are finding it difficult to find a job, you might want to find some work experience through volunteer opportunities.
They might not relate to your main skills, but they will help you to improve other skills that includes soft skills.
Improve your English if you come from non-English speaking country.
Learn how to write a CV properly. Seek advice from who has succeeded in finding a job.
Expand your relationship network. Try to connect with people who come from the same country and successfully found a job here.
Do not just look for opportunities from one source. Try different sources.
You might even bring your CV to the company you like to work for, knock on their door and ask for opportunities.
Be positive and don't take things personally. Keep improving your skills. Adapt to the new culture. To do this, humility is required.
Be patient and keep looking for opportunities.
Migrant Resource Centre Tasmania (MRC Tas) is a not-for-profit organisation that has been supporting people from migrant and humanitarian backgrounds to settle successfully in Tasmania since 1979.
About Migrant network tasmania
Migrant Network Tasmania draws on the goodwill, stories and tips of migrants and the wider community to help fellow migrants to establish lives and careers in Tasmania.