"Be capable to do anything you want"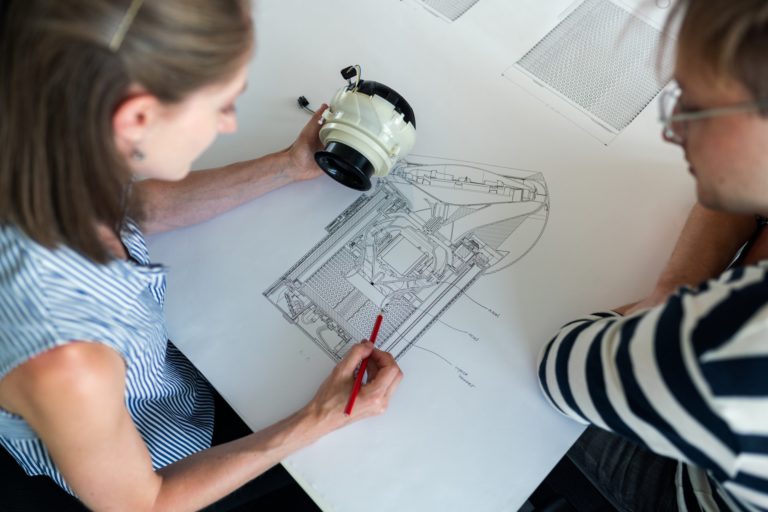 We spoke with Prisciliana, a skilled migrant and an engineer currently working for a private company.  
Can you tell us a little about you? 
I am a dedicated professional with a strong background in civil engineering, roads supervision and maintenance, and project control. She is also an Environmental technologist (Water and Sanitary Sewer Analysis). Highly responsible and well-practised in converting management demands into desired results through prioritizing and organizing tasks. 
What was your first job? 
I started at IHG as an Administrative Officer, helping the Procurement Engineer to implement a new maintenance system. 
What did you like and dislike about this job? 
I love to come back to work with challenges that make it possible to think and use engineering skills. However, I dislike being at the workshop and have to understand mechanical issues. 
What was the biggest challenge, and how you deal with it? 
My biggest challenge was when they give me a manager position, and I was afraid about my English. I was pretty sure that I could handle the new place, but I felt insecure about my accent. I had a long talk with my boss, and he was very willing and helped me a lot with my 'English issue'. 
How did you find out about it? 
I was in a pub and started a conversation with one unknown. This guy knew many people who work with civil engineers and talk about me to his friends. And one of his friends sent me an email inviting me for a chat. 
How did you apply? 
I went to this informal meeting, and we talked a lot about roads surfacing and my visa's situation. 
How did you convince them you had the skills to do the job? 
During this conversation, he notices that I had a lot of experience. Although I always studied roads surfacing in Australia, this helps me know and understand what he was saying about his company. 
What did you learn about yourself doing this job? 
I learn that I am capable of doing anything that I want. I become more confident, and even with "not perfect" English, I can deal with my employees and solve my daily problems at the company. 
 What tip would you give job seekers from other backgrounds eager to get their first job in Tasmania? 
Never give up! If English is a big issue for you, do your best and show how capable and proactive you are. 
Migrant Resource Centre Tasmania (MRC Tas) is a not-for-profit organisation that has been supporting people from migrant and humanitarian backgrounds to settle successfully in Tasmania since 1979.
About Migrant network tasmania
Migrant Network Tasmania draws on the goodwill, stories and tips of migrants and the wider community to help fellow migrants to establish lives and careers in Tasmania.