"Once you're in, work your way up"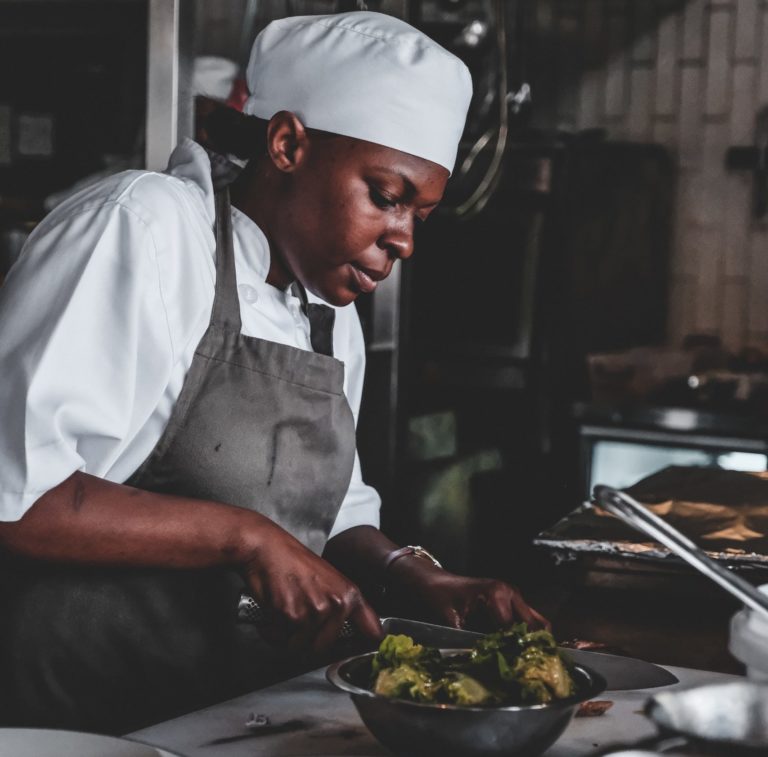 We spoke with Simone, a skilled migrant working as a Head Chef for the last three years. 
How did you start your career in Tasmania? 
I studied culinary arts for four years back home in Jamaica. After a couple of years of doing work experience overseas, I got an offer to become a chef here in Australia. 
What are the job trends in hospitality?   
It's pretty easy because hospitality is a fast-paced industry, and most places have a high turnover rate. You don't need much experience to start in hospitality unless you're doing certain areas, like being a chef or being a manager. That's where you need more experience. So I wouldn't say it's a hard industry to get in, but you need qualifications to progress to other jobs. You can do qualifications at TasTAFE, or a culinary schools like I did. Once you get in, it's just for you to work your way up.  
How can migrants be competitive seeking hospitality jobs? 
Well, I think the fact that Australia was looking for chefs outside of Australia, it shows that there is room in this market for skills. What we need to do in order to be competitive is to make sure that you're qualified from doing the right courses and after that, make sure you're getting experience from a range of different businesses. From there, you just work your way up by working on your experience. 
Migrant Resource Centre Tasmania (MRC Tas) is a not-for-profit organisation that has been supporting people from migrant and humanitarian backgrounds to settle successfully in Tasmania since 1979.
About Migrant network tasmania
Migrant Network Tasmania draws on the goodwill, stories and tips of migrants and the wider community to help fellow migrants to establish lives and careers in Tasmania.